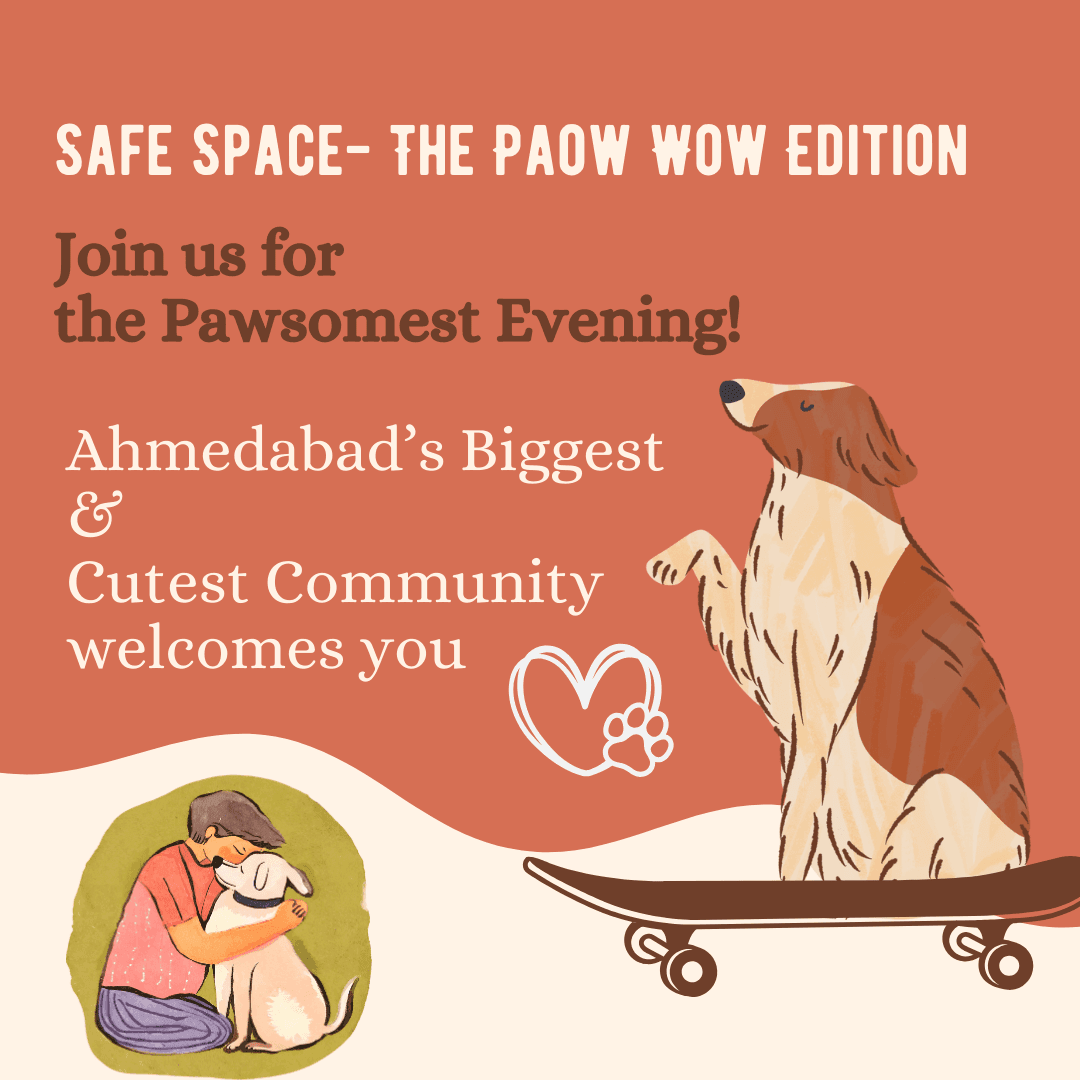 Safe Space | The Paow Wow Edition
11
11 people viewed this event.
HOBS Foundation, Paow Wow, Voltage Drip & ZArt bring you Ahmedabad's Biggest Community Event!
Break the Ice: What's the best way to introduce yourself & mingle? Super Fun Group Activities! We have it all planned!
Meet furries: Bring your own pets or meet others'. Trust us, the evening is going to be full of cute cuddles.
Experience support group: An evening with strangers can be tough. We understand. That's why we have Mental Health Professionals and support groups where you can reach out if you feel anxious. We hoomans are here with you through thick and thin. No judgments, full confidentiality, pinky promise. Please note, you need to fill the form to join the support group at the event.
Network: Goodbyes are never good, right? So, build connections and healthy relationships in this community. You deserve all the support, care, and love Hooman! Plus, free goodies for you at the end!